U N L I M I T E D
P E R F O R M A N C E
NO-NONSENSE SPORTS SUPPLEMENTS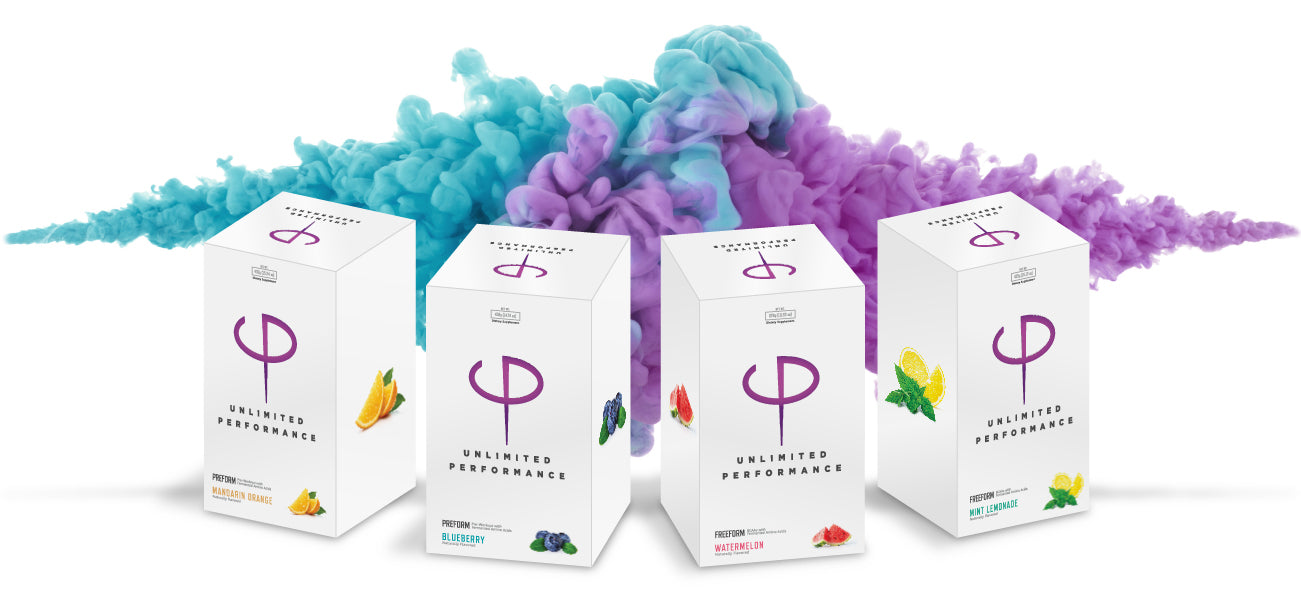 CLEAN
We believe you get out what you put in. That's why we are uncompromising with what we put in our products. By carefully selecting and formulating each product, we are confident you will be amazed at how much you get out of them. We believe in keeping our line clean, simple, and effective - free of potentially dangerous (and unnecessary) chemicals, additives, and GMOs.

NO ARTIFICIAL COLORS
Did you know that artificial colors have been linked to neurotoxicity? Many are even banned in international markets for this reason. To avoid the carcinogenic, estrogen enhancers, and inflammatory risks, we use only natural, juice-based colorants.

NON-GMO ANTI-CAKING AGENTS
In the line of performance supplements, mix-ability and ease of use are high on the list of priorities. This is why most products contain anti-caking agents like toxic silicon dioxide, or often GMO derived maltodextrin. Unlimited Performance only uses non-GMO fiber – so you don't have to sacrifice convenience for performance.

NO CREAMERS & EMULSIFIERS
Emulsifiers like soy lecithin are typically made from GMO soy and may contain pesticides, solvents and phytoestrogens. They do nothing to improve your health or performance, so we leave them out.
NO GUMS
Gums are prevalent in nearly all next generation health products these days. But research suggests they can cause GI distress. Besides that, they are completely unnecessary. No fillers here.
INTEGRITY
We believe in our products and always promise honest labeling (no proprietary blends to hide doses). As we grow, it is our mission to provide quality products with everything you want and nothing you don't.
Our unique balance of clean, quality products at affordable prices makes the decision of choosing between health or money when pursuing your performance goals a simple choice.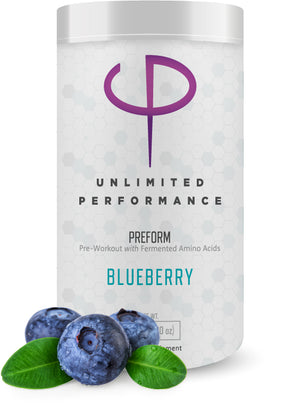 PREFORM
Pre-Workout with Fermented Amino Acids
A revolutionary preworkout formulation that combines cutting edge research with the cleanest ingredients available to give your body a boost when you need it most. With the combination of arginase inhibitors, natural energy enhancers and potent antioxidants, Preform delivers powerful energy with an understated punch.
Sale price Price $59.99 Regular price Unit price / per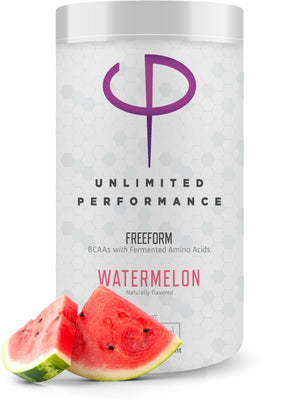 FREEFORM
BCAAs with Fermented Amino Acids
Amino acids are the building blocks to all living organisms. FreeForm uses fermented amino acids for enhanced absorption and ease of digestion. Optimal dosing combined with innovation, FreeForm is the next step in the evolutionary chain.
Sale price Price $59.99 Regular price Unit price / per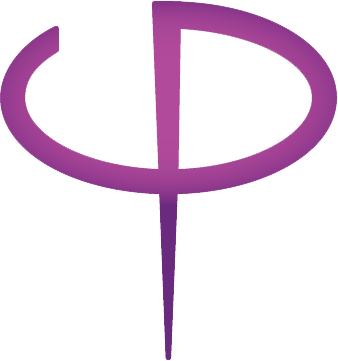 ABOUT US
Unlimited Performance is a sports supplement company with the focus of offering consumers everything they want and nothing they don't. After several years in the sports supplement and fitness industries, we noticed something troubling in the trends of nutritional supplementation.
Companies added many potentially harmful (and at best non-beneficial) ingredients for the sake of achieving a certain look or consistency, but all at the expense of the consumer (paying the price not only with their wallet, but potentially their health).
On the other end of the spectrum are the "all organic" options that cost 2-3x the going rate, with very few options in the middle. With these facts driving us, we decided it was time to get involved in making nutritional supplements in a way that would actually benefit consumers without breaking the bank. Thus, our goal was simple: create quality, affordable products that are free of the many potentially harmful additives that have become so commonplace in the food and supplement market.
CONTACT
Have questions or want to carry Unlimited Performance products in your store?